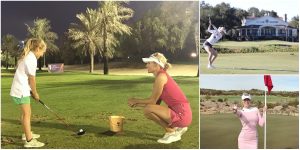 Who Is Paige Spiranac? Her Life in Photos
By Nikita D
---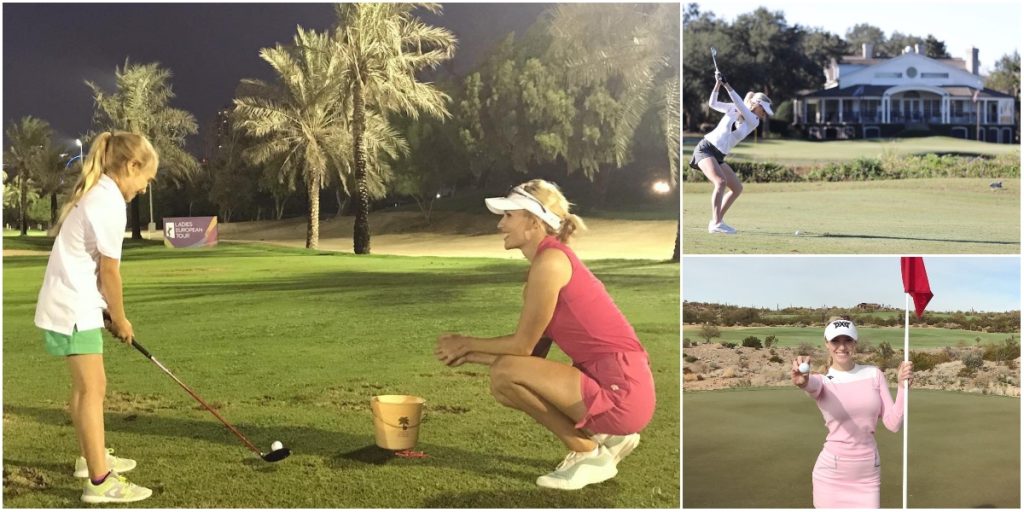 The well-known American golfer Paige Spiranac has become one of the most popular golfers on social media. She has over 2 million followers on Instagram and has countless other fans on her other social media accounts as well. The 27-year old golfer became popular on social media after she started posting trick-shot videos. However, that's not all there is to her.
Apart from being a professional golfer, she even has her own podcast, Playing-A-Round. She also became an ambassador for a charity called Cybersmile, which helps combat cyberbullying. Overall, her life has been pretty interesting, with a few scandals along the way. However, Paige remains steadfast and knows how to handle all challenges she faces.
The Real Paige Spiranac, Please Stand Up
Born in Denver Colorado, Paige was born into an athletic family. Initially, her plan was to become a gymnast and compete in the Olympics. However, that plan had to change after she broke her kneecap at the age of 12.
She revealed that she was also a victim of bullying by other gymnasts as a kid. However, it became a blessing in disguise as she sought refuge in golf because of that. She later pushed herself to be a professional golfer and see where it got her!
Sports family background
It's all in her genes. Paige Spiranac's father was also a true athlete. He was a part of the college football team at the University of Pittsburgh. Her father was also a part of the 1976 Pittsburgh Panthers national championship.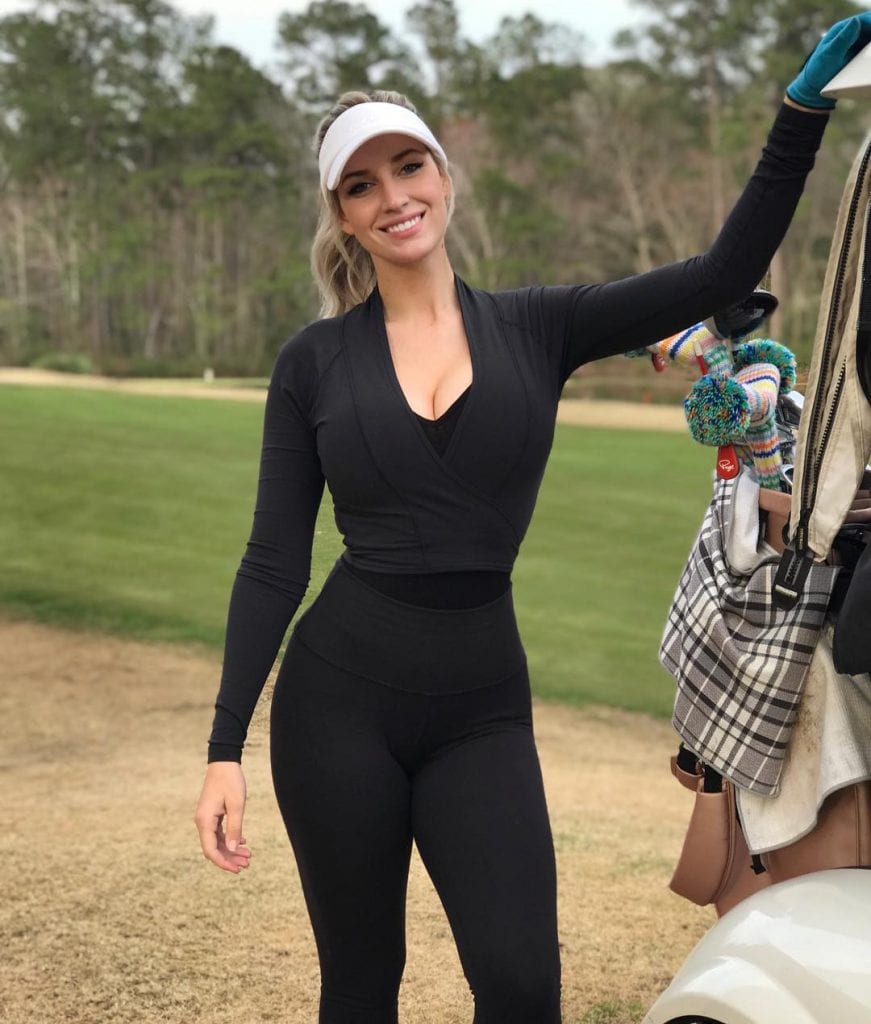 Apart from her father's athletic successes, even Paige's mom was a ballerina. It doesn't end there; her sister, Lexie, went to Stanford University on a sports scholarship. While she was there, she competed on the field and track team.
Hopes Of An Olympic Medal
Paige Spiranac was an athlete since her childhood. As we earlier discussed, she wanted to be a gymnast, but unfortunately, she could not get that far. She even moved to Colorado Springs to train at a gym that produced some of the countries star gymnasts.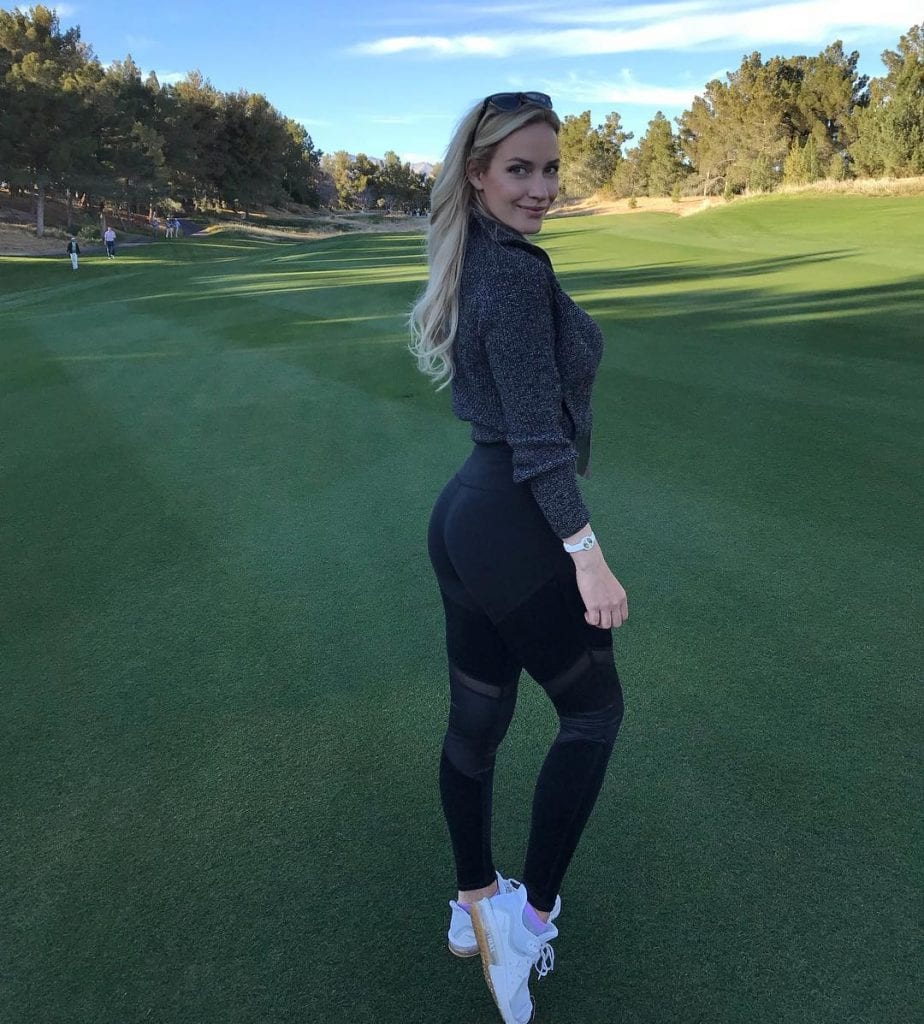 However, disaster struck one day when she was 12. While training, the golfer fractured her kneecap severely. Unfortunately, the injuries were serious enough to get her to quit the profession, let alone win an Olympic medal. As a child, it was always her dream to get a medal.
Bullying Stories
As impossible it may seem right now, Paige Spiranac was bullied growing up. After her dreams of being a gymnast crashed, she was feeling down. The golfer had severe asthma, and she was prone to a lot of panic attacks.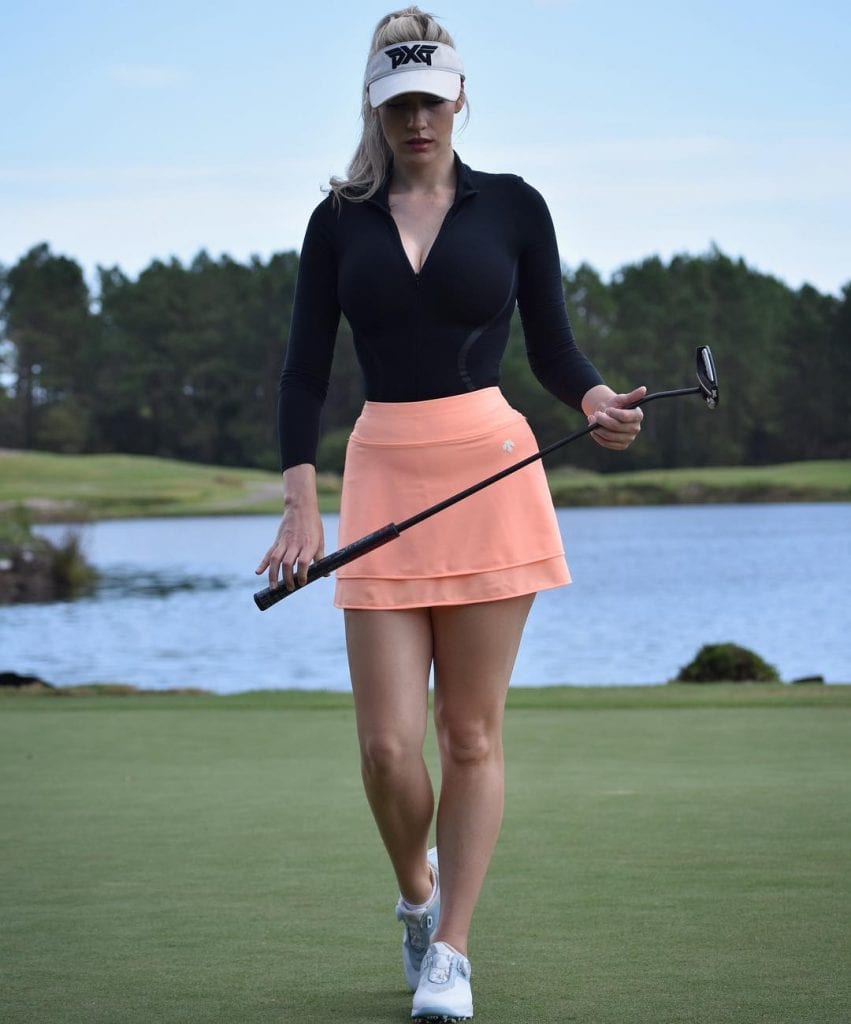 She also used to shed hair in clumps due to a scalp condition. Other girls saw this and bullied her. They used to spit in her water bottle and even threw away her birthday cake one year. She said that she always felt like that weird kid with health problems and felt alienated in school.
The Making Of a Golf Pro
Paige was certainly down and out during this point in her life. To distract her from her recent gymnast failures, her dad, Dan, suggested that she try golf. Dan said that the sport offers hours of isolation, and she would be away from the bullies as well.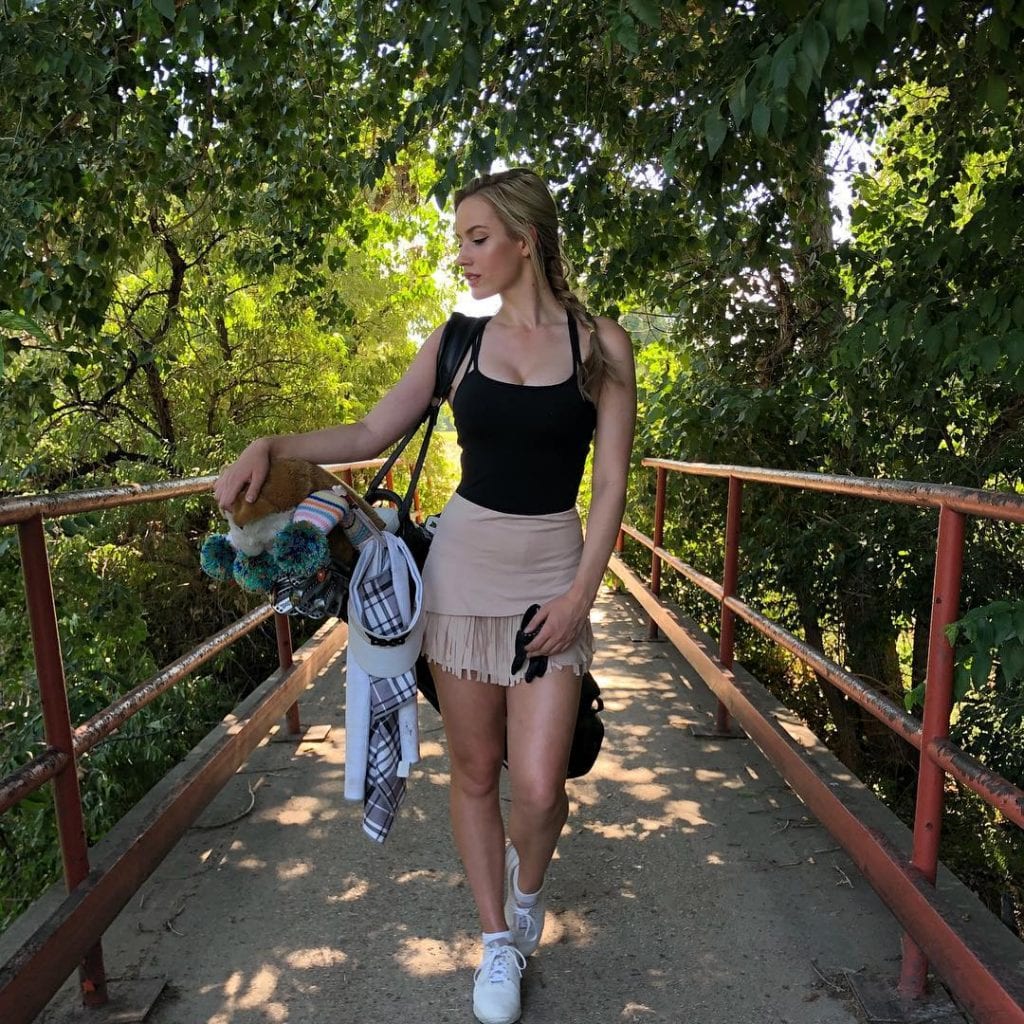 Paige never really fitted into the social demands that gymnastics demanded anyway. Paige tried golfing and fell in love. The sport became a refuge for her, far away from her broken Olympic dreams. Dan noticed that her swings had the power of an 18-year-old boy. Gymnastics had made her flexible and stronger.
Junior Golf
Paige Spiranac quickly gained confidence in her golfing skills and started appearing in Colorado's Junior Golf circuit. She won five tournaments out of the seven times she tried on the circuit. She also won the 2010 CWGA Junior Stroke play.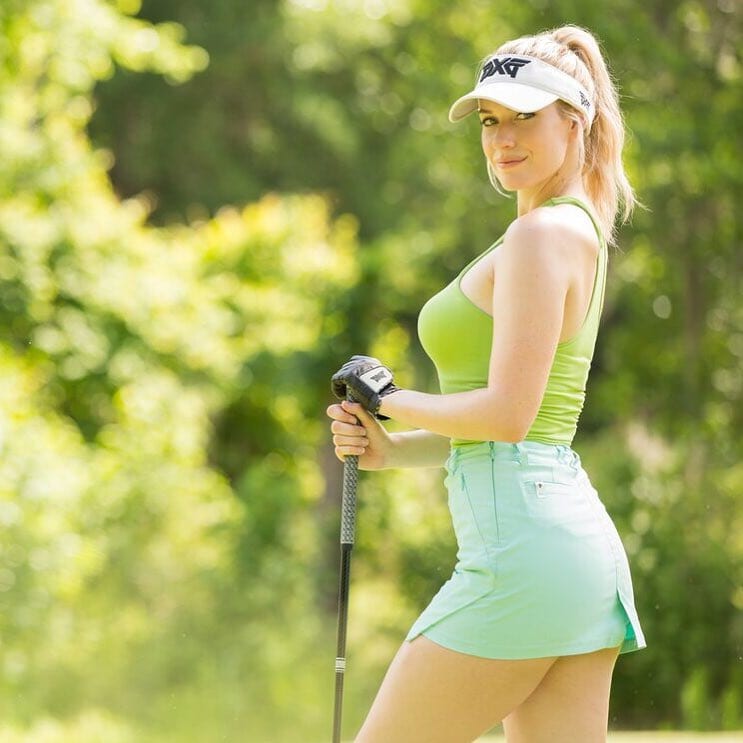 After the win, she became a top-20 junior player in the world. Her early success just propelled her Junior Golf career ahead. She's also a two-time West Region Player of the Year and also the first-team All-American as a member of the Future Collegians World Tour.
Off to College
With her astonishing performance on the Junior Golf circuit, Paige Spiranac began getting noticed. She got many offers from different colleges for scholarships but ultimately chose the University of Arizona. The entire college atmosphere in a big city was quite a shocker for her.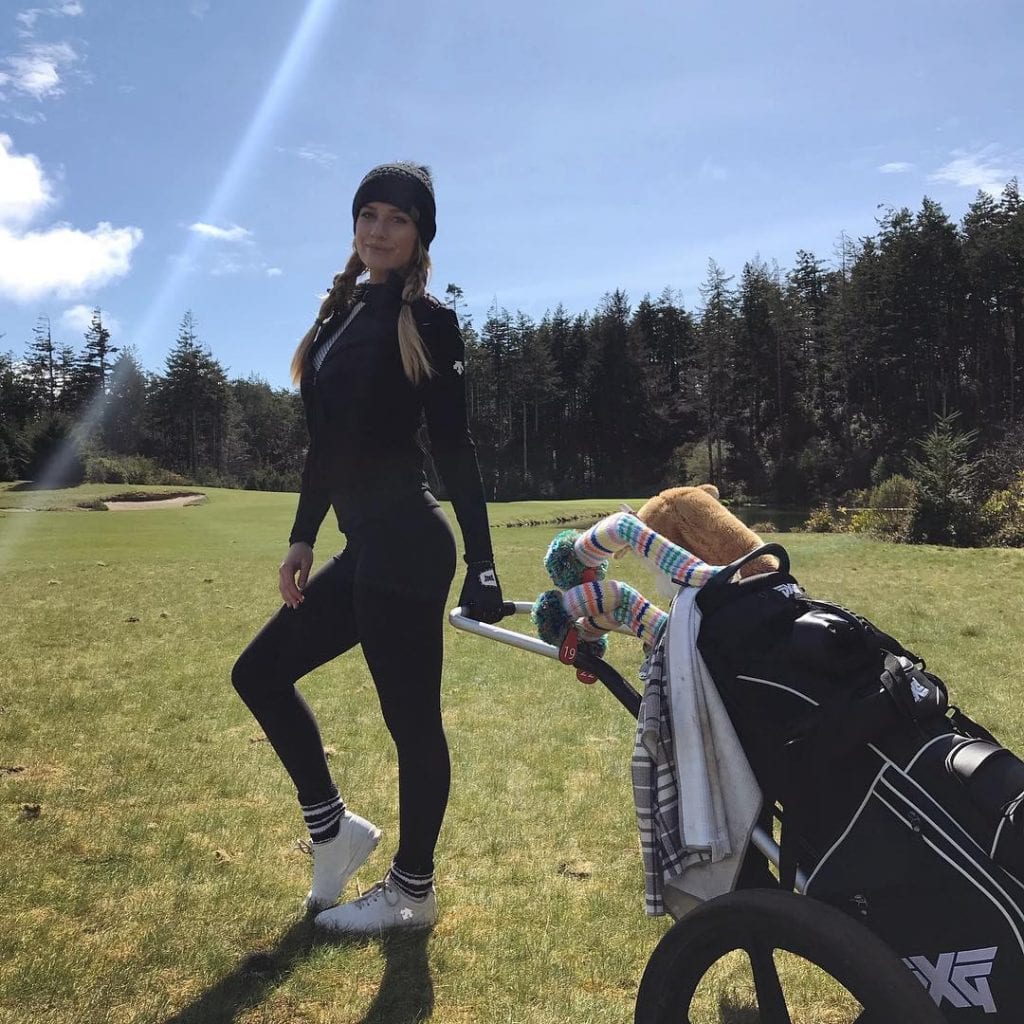 Being a home-schooled student, plus playing a professional sport like golf, she hardly interacted with people her age. The entire college atmosphere became a little difficult to handle for Spiranac. She only competed in three events, after which she started getting bullied there too.
College Transfer
Everything at the University of Arizona became difficult for Paige to handle, and she got transferred to San Diego State University. The university atmosphere worked wonders for her, and she finally felt welcomed by her peers. She also met her coach here, Leslie Spalding, who nurtured her and believed that she would be a great golfer.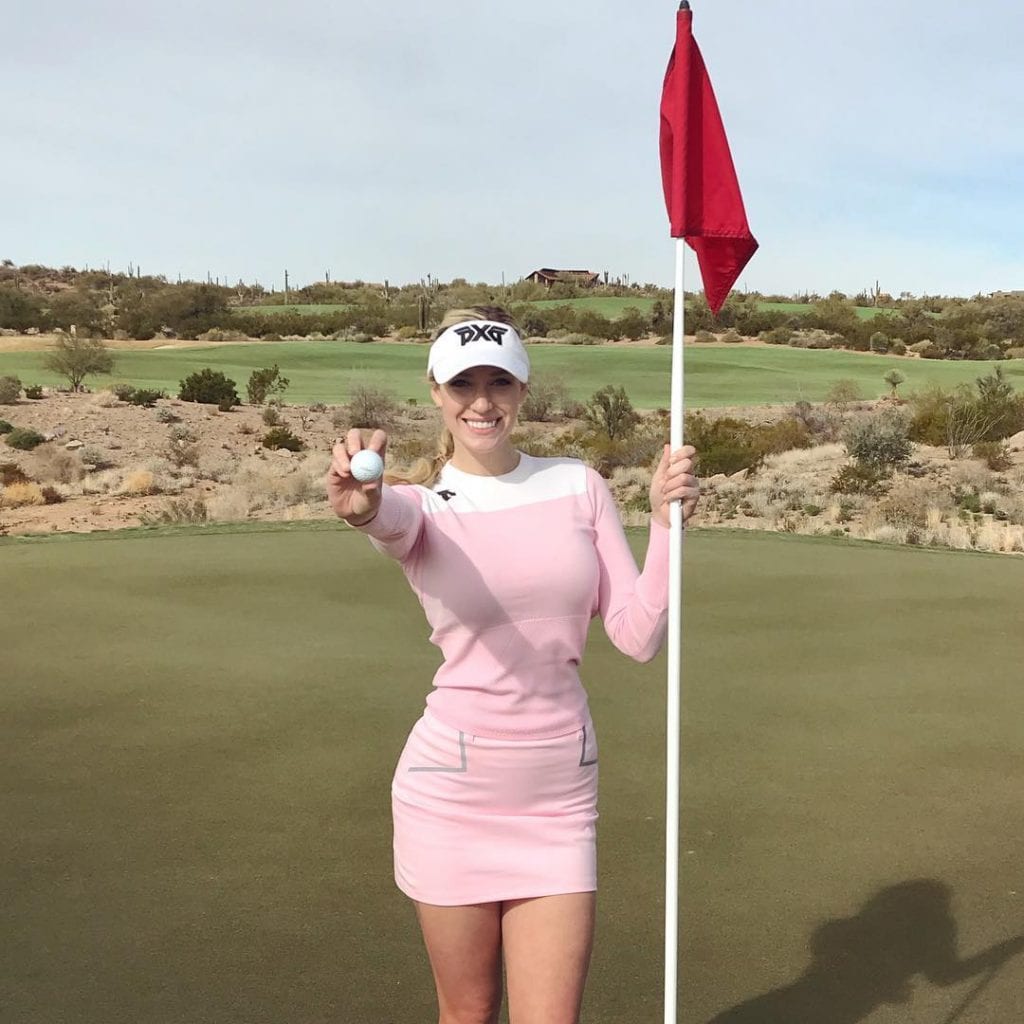 Spiranac finally started spreading her wings and earned First-Team All-Mountain West honors. She also finished fifth-place finish at the Cal Classic and ranked sixth place in another tournament. Paige also competed in the NCAA Central Regional Championships, where she came 19th.
Paige Wins a Championship
San Diego State University had never won a golf championship, but everything was about to change after the arrival of Paige. When she became a senior, the State University was heading towards the Mountain West tournament. Even though she was doing a stellar job at the university, she wouldn't disappoint them in golf too.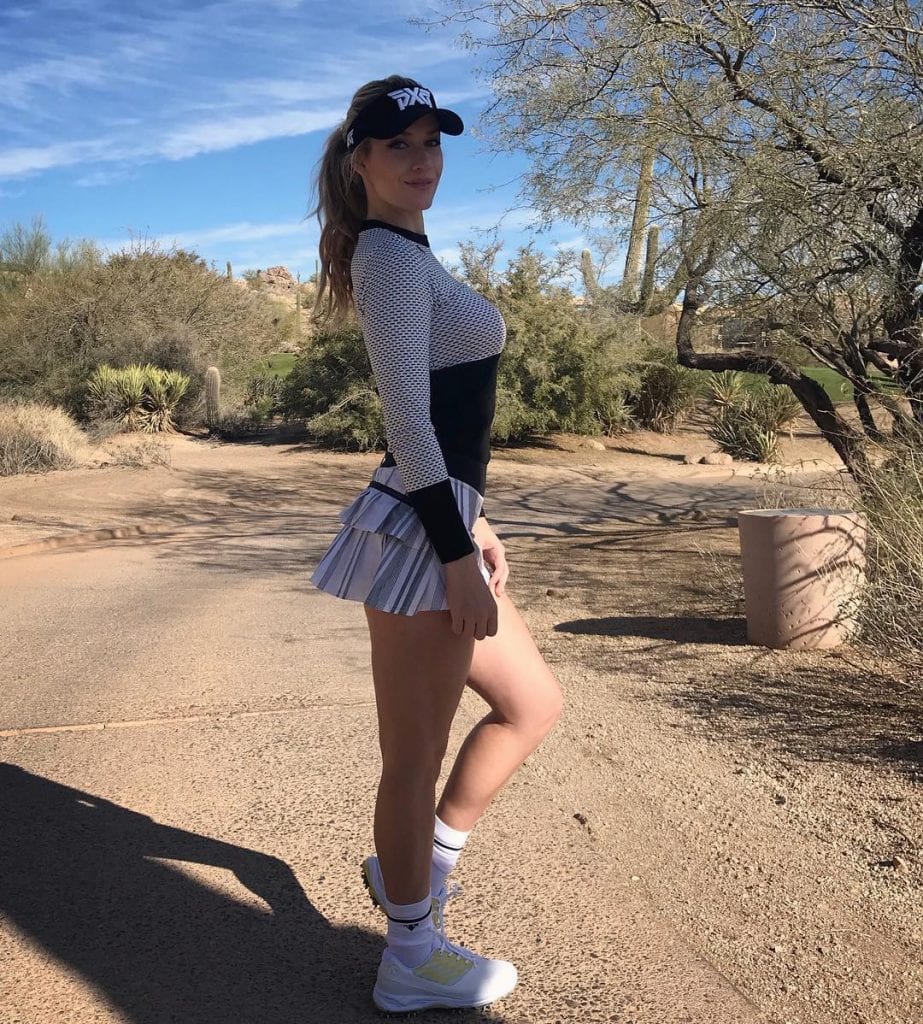 Paige Spiranac led the Mountain West Championship for San Diego State University. She led her team SDSU Aztecs, to a solid win. Earlier she was faltering and ended up four over par, later she bounced back and with a nine.
Spiranac Starts Getting Attention
Though the young golfer was making waves on the golfing scene, she wasn't so popular online. However, during the senior year, her team made a trick-shot video of her and posted it online. The video went viral on social media.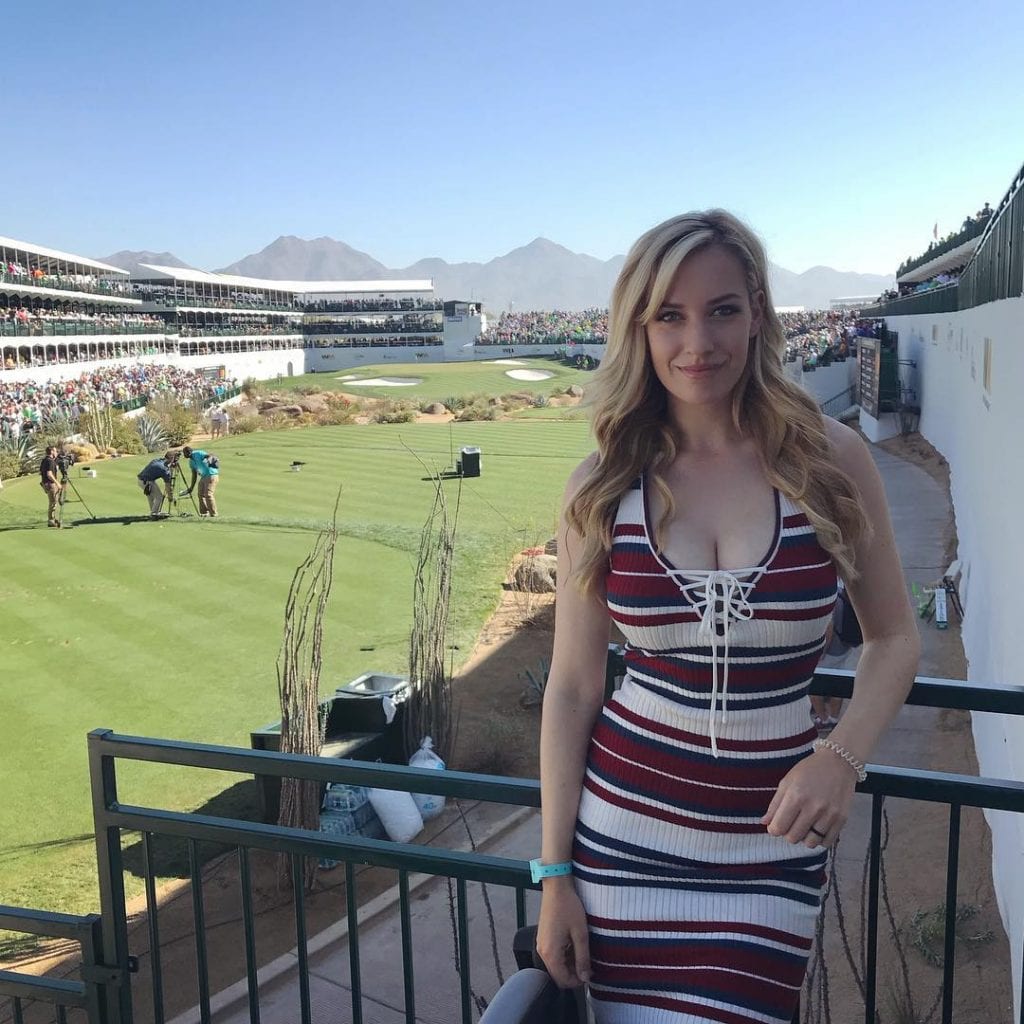 However, Paige started getting some really hurtful comments on social media after that. People called her bad names and said she is ugly. Spiranac realized that even though her video made waves on the internet, things can get ugly too.
Social Media Famous
When Paige started her golfing journey, she could not mix social media and golf. Her viral trick-shot video, which became famous, made her see the ugly side of social media. But as she continued posting trick-shot videos, she began to gain popularity.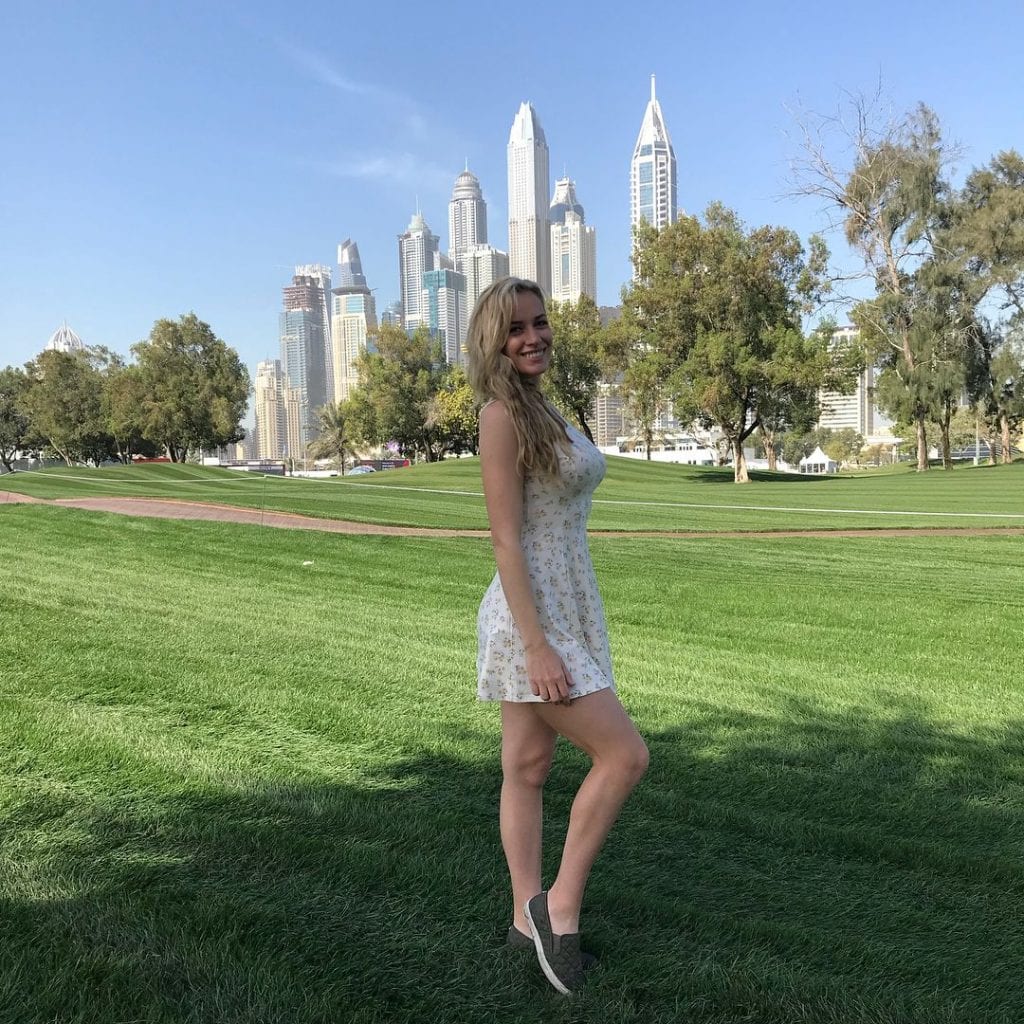 One day, her friend shared one of the photos with a writer at a popular sports blog called TFM (Total Frat Move). From the moment they published it, she started gaining more and more followers. Just two days later, her page went viral, and more than 100,000 people were following Paige.
Pro Tournament Career
Now that her popularity was at a height, Paige Spiranac was getting approached by many people on her social media. Agents, tour organizers, clothing companies, and many other people started noticing her. It was during 2015 that she received a message on her Twitter that changed her life.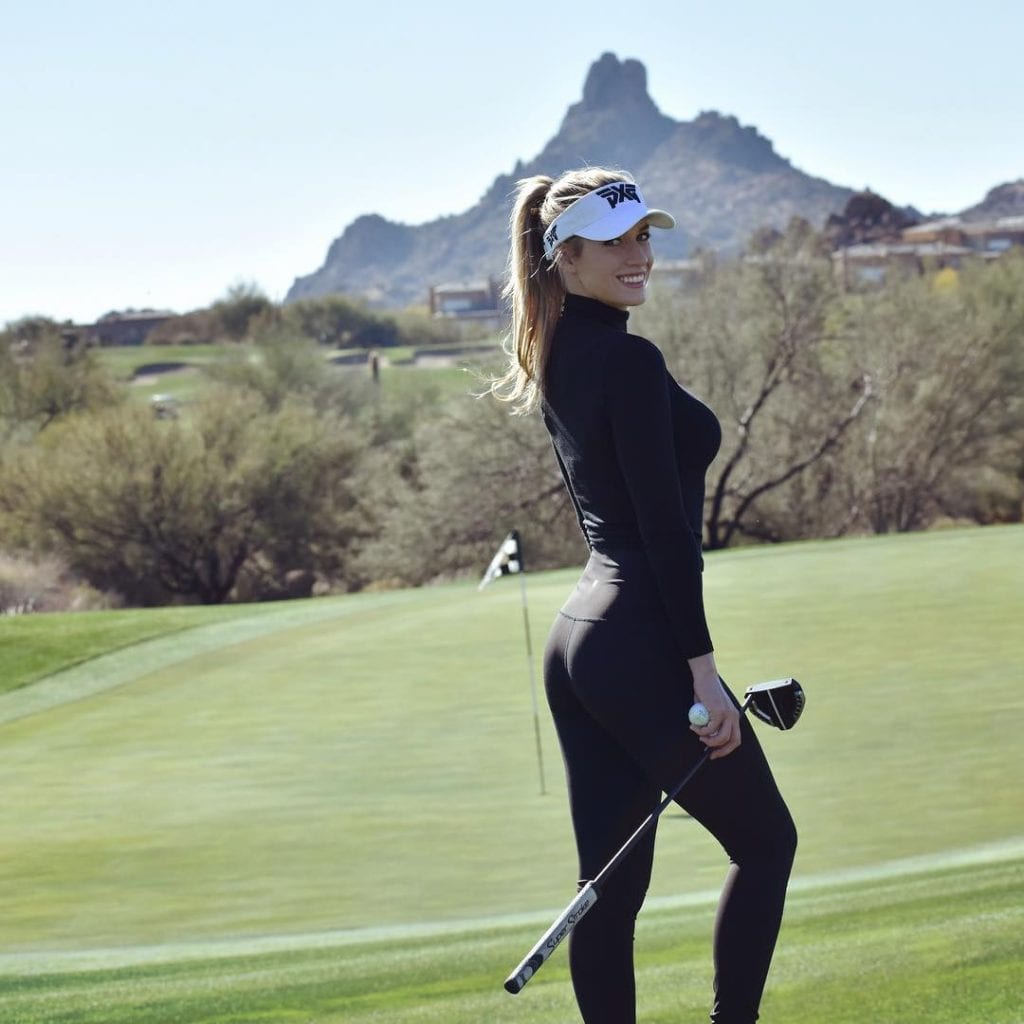 A golf executive in Dubai wanted her to play in a professional tournament. Of course, Paige was excited and wanted to play. However, she could not afford the traveling expenses from America to Dubai, and her parents did not have the money either. However, the golf club offered to pay for her expenses, and it was a great tournament.
Paige Plays The First Pro Tournament
When Spiranac finally made it to Dubai, it was a stellar game. However, she was pretty anxious and nervous. So much so that she puked before the game. She sadly, also missed the cut as she finished 101 out of 107.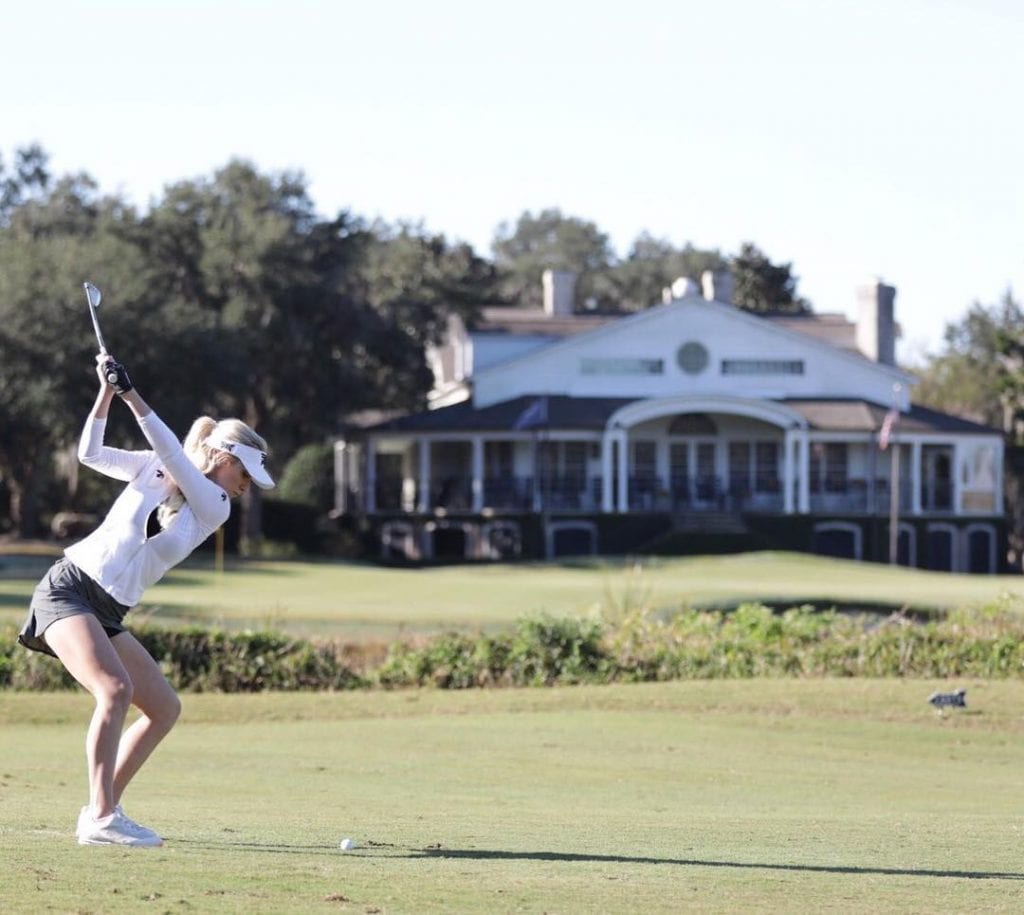 However, just her presence created a media frenzy in the golf arena. Even TV crews came up to the golf tournament, and it blew up on social media. Even pro players started recognizing Paige and saw the kind of exposure she bought to the tournament.
Paige Faces Backlash
Needless to say, Paige Spiranac was ecstatic about her golf pro tournament in Dubai. However, after returning, she faced huge backlash. The golf tournament advisor, Spencer, said, " We took a lot of criticism for that [the 2015 sponsors' invite] too but we are happy to stand by what we've been criticised for"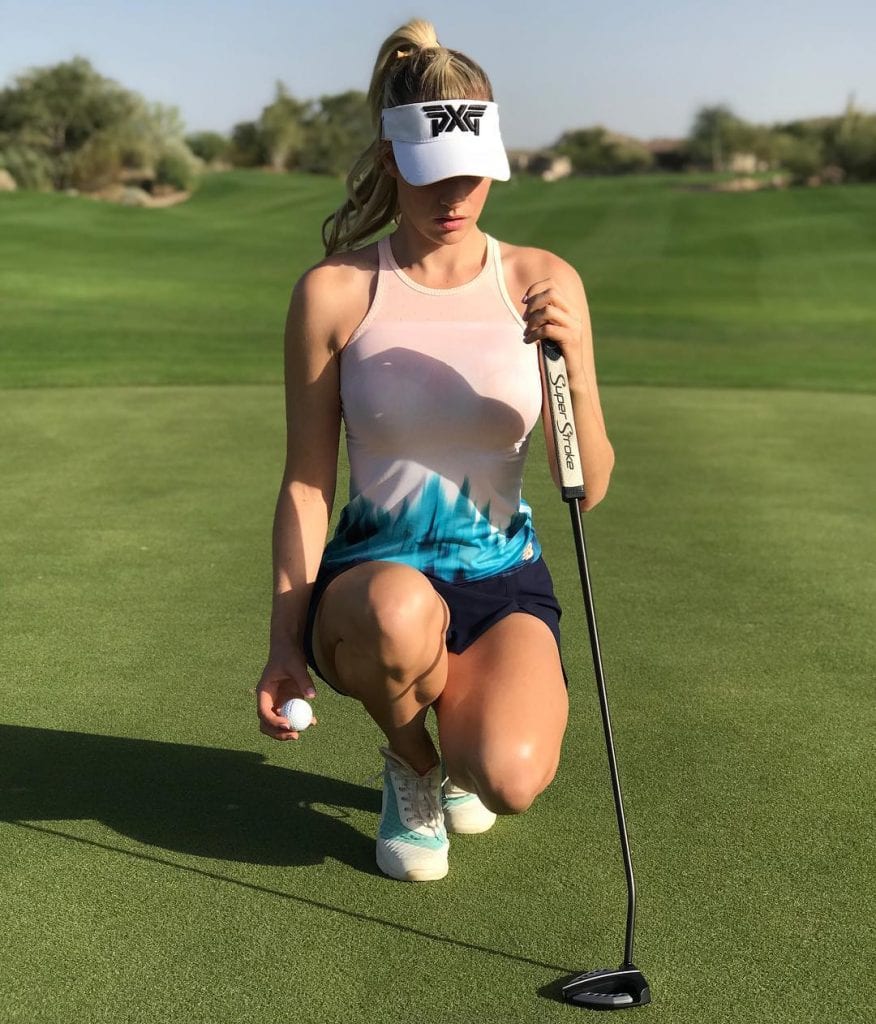 Even after all the backlash, Paige was again invited to Dubai last year. The golfer even said that she thought of quitting the game after "the hardest experience of my life." However, this time she wasn't invited to play. "we may not put her through the trauma of [actually] playing.", the sponsors said.
Doubts Begin Sprouting Up
Though Paige Spiranac was happy about the exposure she bought to the tournament, she was a bit disappointed about getting eliminated so early in the golf game. She almost left the game because of her low placing; however, she persisted.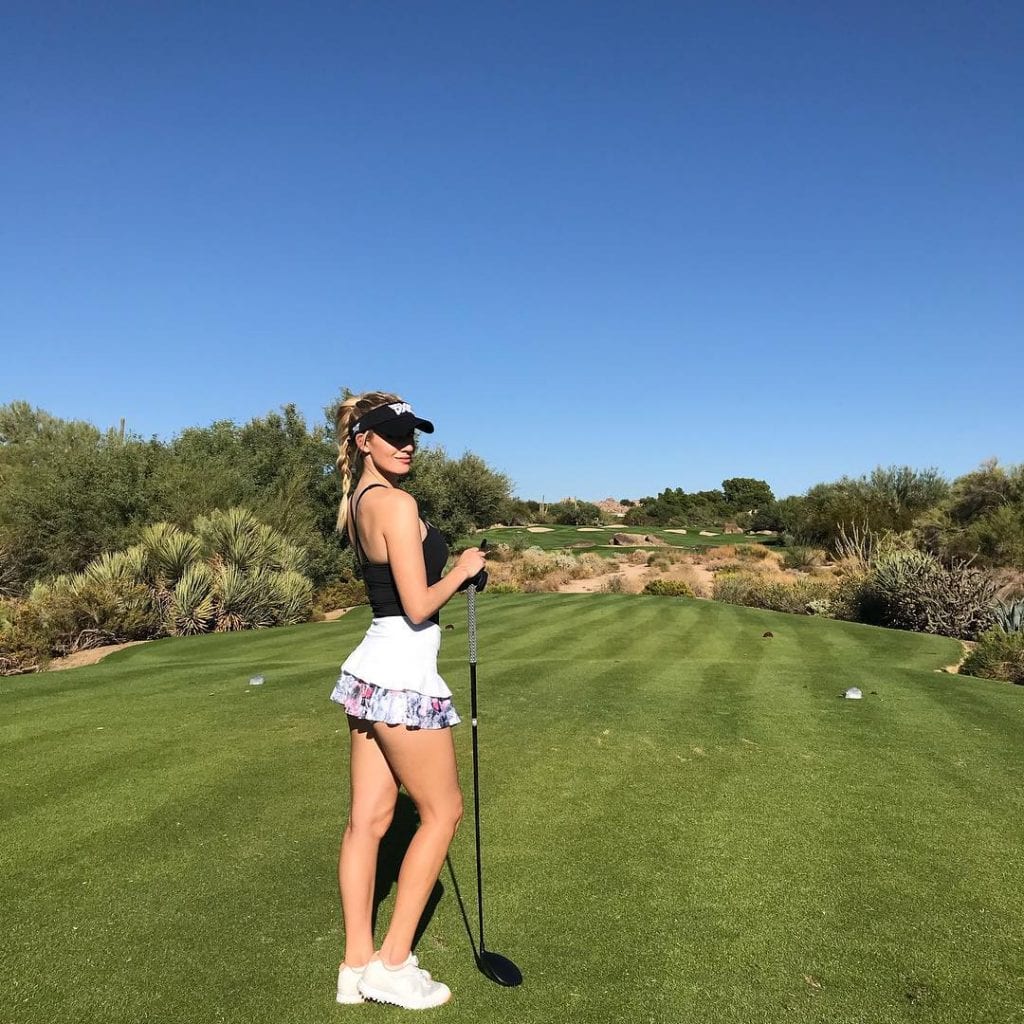 With the help of a mentor and a friend, she went back to the game. She started working harder than ever and rebuilt her career from there. Paige also started playing on the Cactus Tour, even though it paid less than other tournaments.
Becoming the Top Amateur Golfer
Paige Spiranac debuted on her Cactus Golf Tour in May 2016, where she came 14th, and it was a tie with another player. She won just $100 out of the $12,080 winning prize money. Though the prize was small, Paige did not stay down.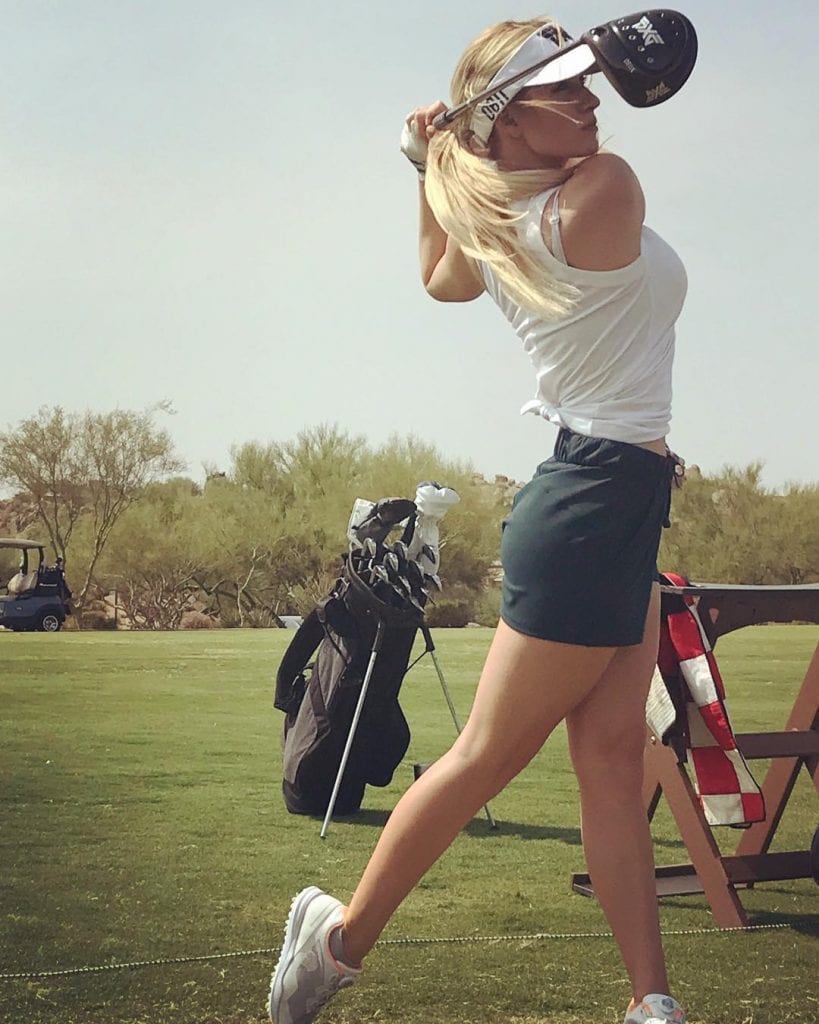 She went on to play her second event at Lookout Mountain, which was a day's best under three par, where she finished in third place! The win led her to qualify for the Scottish Open. It was here that she finally won a tournament. She faced pros like Hannah O'Sullivan, who was the then top amateur golfer in the world, and won against her!
Golf Career Doesn't Launch
Even though Paige was riding high on her win, unfortunately, she never won another golf game again. She did manage to earn by winning in the top tens, but that wasn't enough. She participated in the Stallion Mountain, Aliante Golf Club, CoBank Colorado Women's Open, and others.
The recurrent losses made her realize that she should just switch to social media full-time as that was much more high paying than competing in golf tournaments. Though she has never officially retired, when she stopped making cuts she stopped participating in games.
Golf Sport Ambassador
Even though her golf career never really took off, Paige realized no other golf player has shown as much social media popularity as she had. This was when her coach introduced her to golf legend Annika Sorenstam. Paige, at this time, realized what a positive influence she can have on the sport view social media.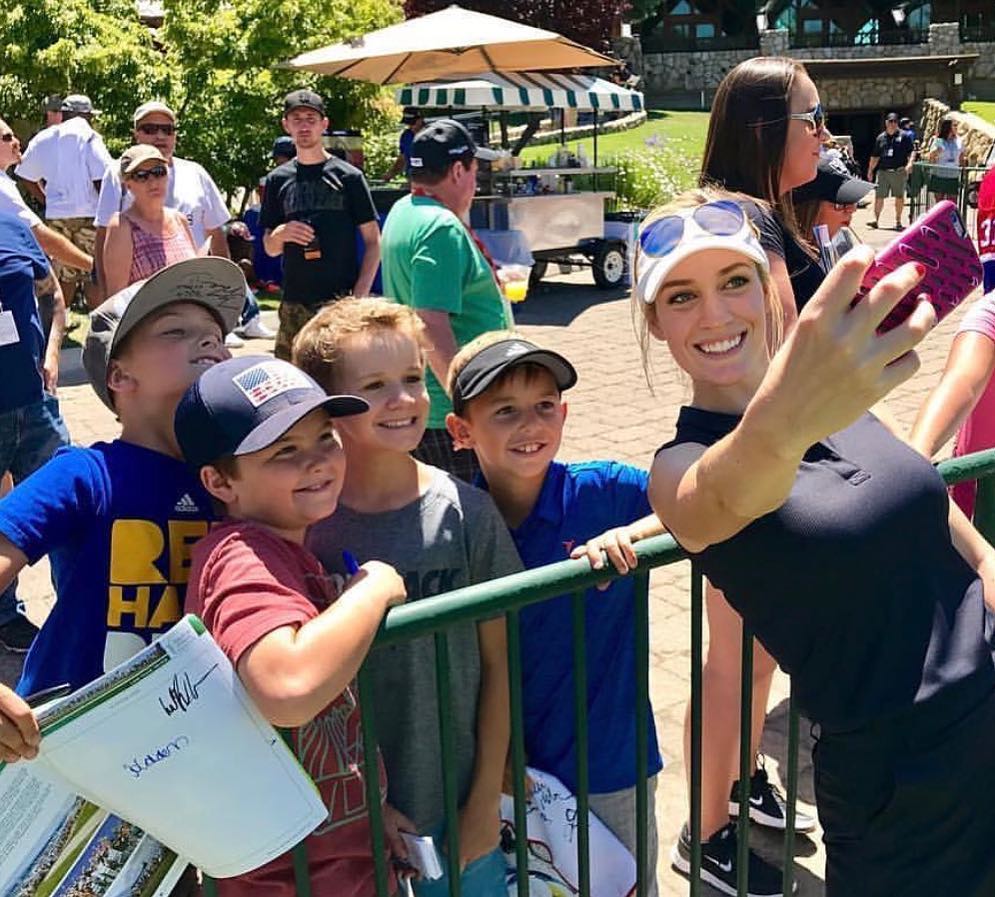 Paige Spiranac realized that the golf world could certainly use her social media popularity to get golf center stage in sports. Also, women golf players were not that recognizable in the sports world, and Paige could certainly change that, and she did.
Magazine Features
Apart from being really popular on social media, the golfers' appearance in magazines has bought her a fair share of criticism. Paige appeared on the cover of Golf Digest, which raised eyes, to say the least. The magazine has so far only featured 23 women on the cover.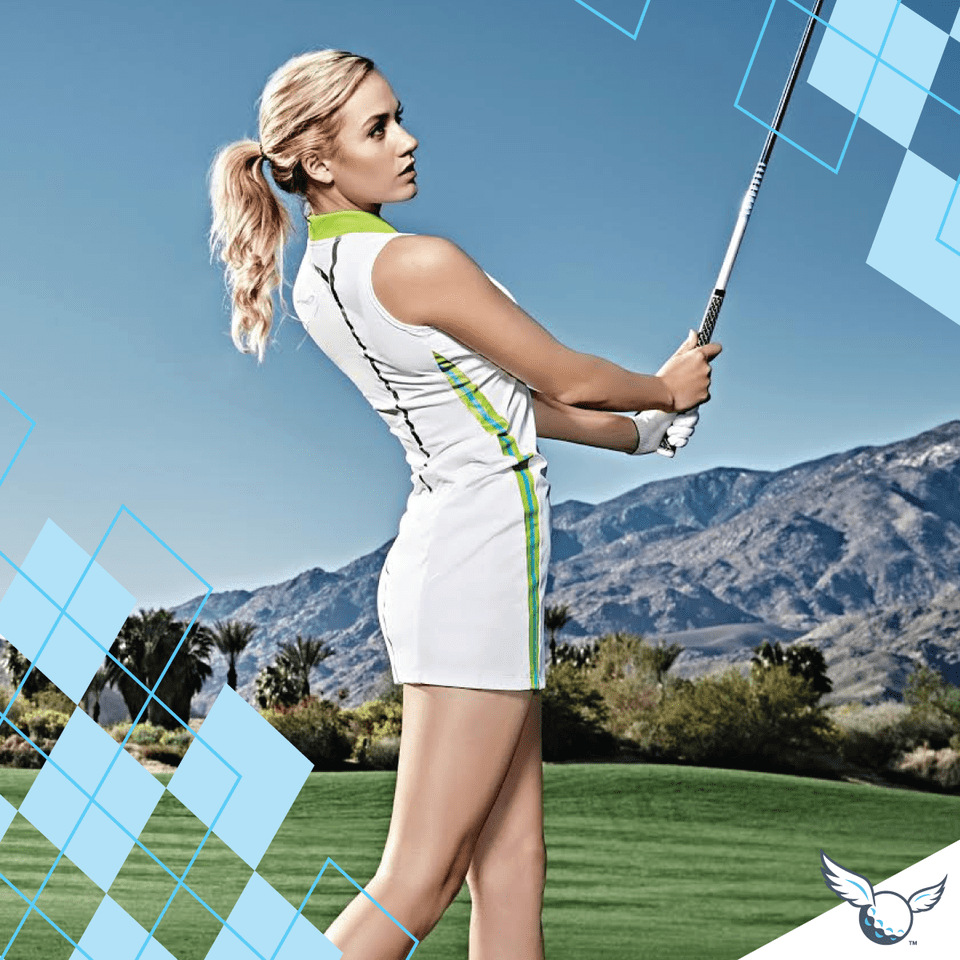 She has also been featured in Sports Illustrated which raised the question of what Paige actually brings to golf. Many people had a problem with her showing off skin and "sexualizing women's golf." Of course, Paige Spiranac retaliated and said that a woman has a right to be comfortable in her own skin.
Dress Codes Controversy
In 2017, LPGA introduced a strict dress code, hereby restricting plunging necklines, leggings, and short skirts. The code attracted a lot of criticism even from Fox Sports, among other media outlets. Paige also spoke against it in a Fortune magazine piece.
Paige said, "In a world where women are continually and unwantedly sexualized, this new rule serves as yet another reason for women to feel ashamed of their bodies." She explained that women with a curvy body would be fined far more often than women with smaller busts.
Sex Symbol
Over time as Paige's Instagram grew, she posed for many pictures in short skirts and low necklines. Even though these pictures were popular, it attracted a lot of criticism in the golf world. Even when she posed for the Sports Illustrated Swimsuit Issue in 2018, she got a lot of unwanted negative attention.
The golfer is infamous for saying things like how she doesn't wear underwear on the green. She even started getting death threats for such photos and for posing the way she does. Paige said, "Some hate is good because it means you are doing something different, and it causes a reaction."
Partnering With Anti-bullying Groups
Paige Spiranac is no stranger to bullying. From being bullied as a kid for being different, to being bullied on social media now, it has been a tough journey for her. She now works with several brands to talk about anti-bullying.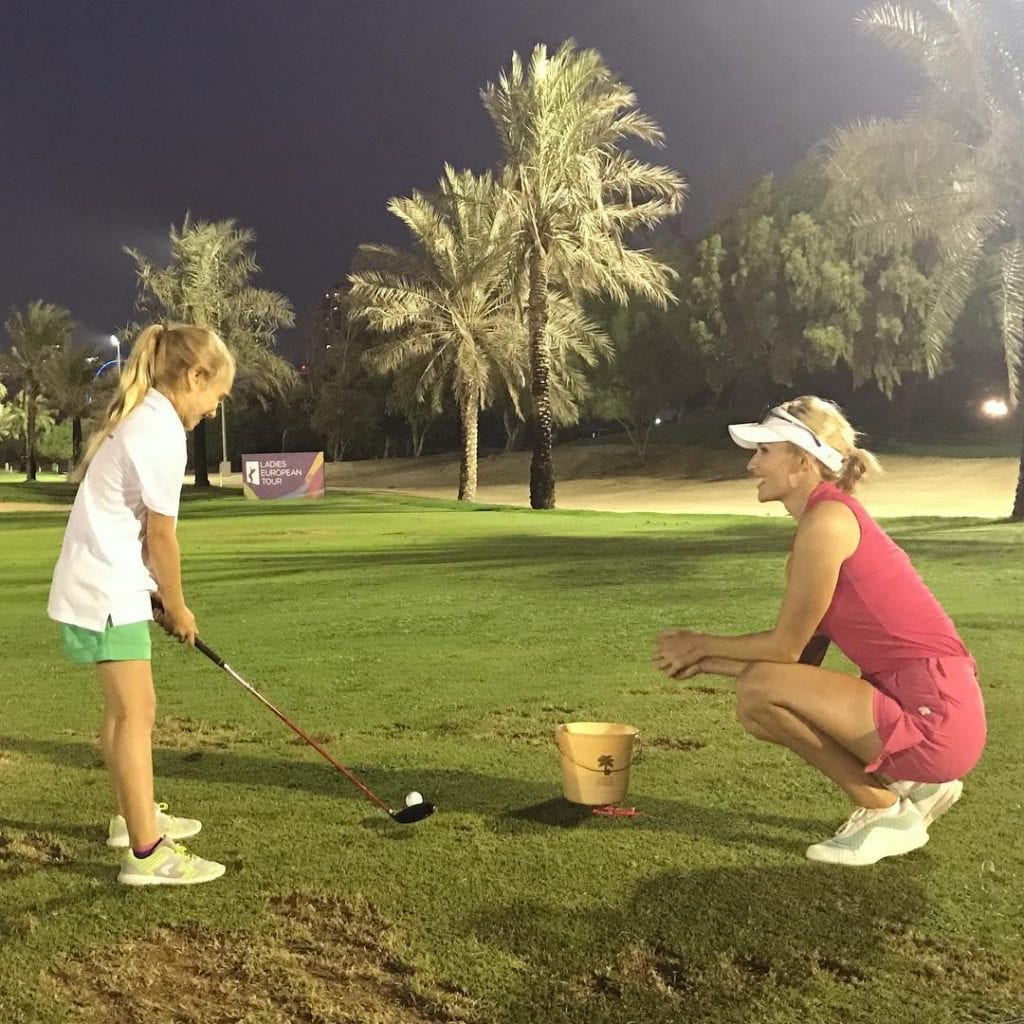 She has signed up with Parsons Xtreme Golf to focus on growing women's golf and also to inspire healthy living and promote anti-bullying. She is also working with Cybersmile Foundation, which helps to combat cyberbullying. Paige also works with 18Birdies, which is an app designed to make golf a global sport.
Supporting Kids Who Are Bullied
Paige has, through her career, worked very hard to provide support to people who were bullied. Taking from her own experience, she has also spoken to kids at the Boys and Girls Club as well. Her unwavering support for bullied kids is surely making a difference.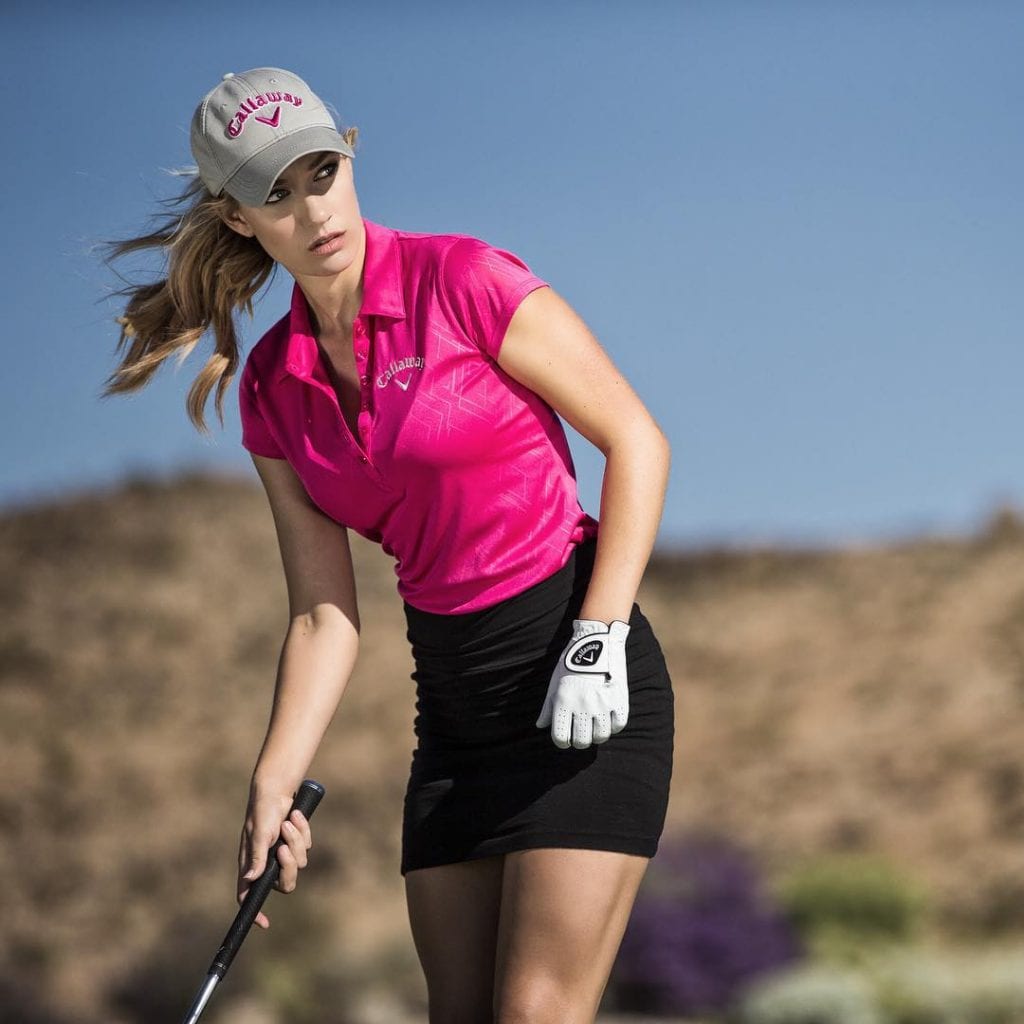 Paige returned to the Dubai Ladies Club in 2017 to talk about the abuse she has faced from people online on social media and even from reporters and fellow golfers. Her work as an anti-bullying ambassador has made a mark even though she hasn't been able to become a professional golfer.
Love Life
The golfer has been trolled many times for the sportsmen she has dated in the past. Though she has never named the players she has dated, she has talked in length about her dating experiences and the "stereotypes" she has encountered.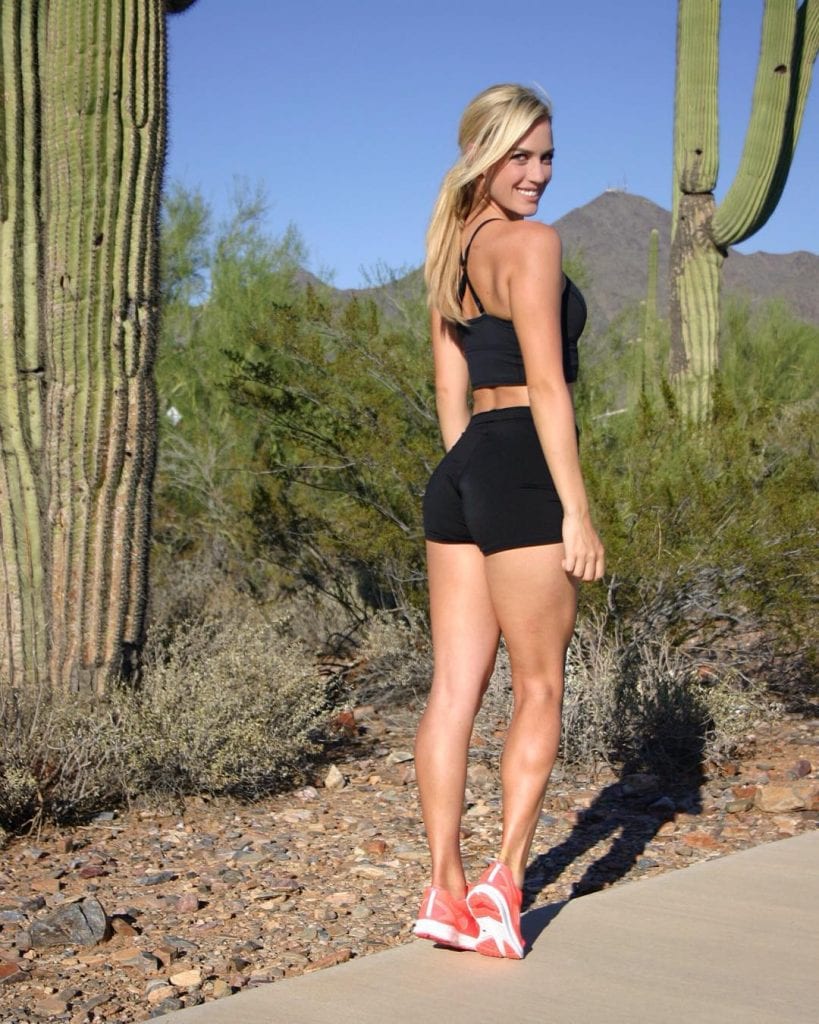 She has talked about players who have weird fetishes or some who even fancy cocktail waitresses. Paige Spiranac once mentioned that even though she never had a one night stand, she once wanted to and has downloaded Tinder as well.
Dating athletes
The golfer also talked about the different men she dated who were into different sports. Paige said out of all the sports; she has dated football players the most. One of the stereotypes that she noticed is that they either "wear a gold chain or a rope necklace."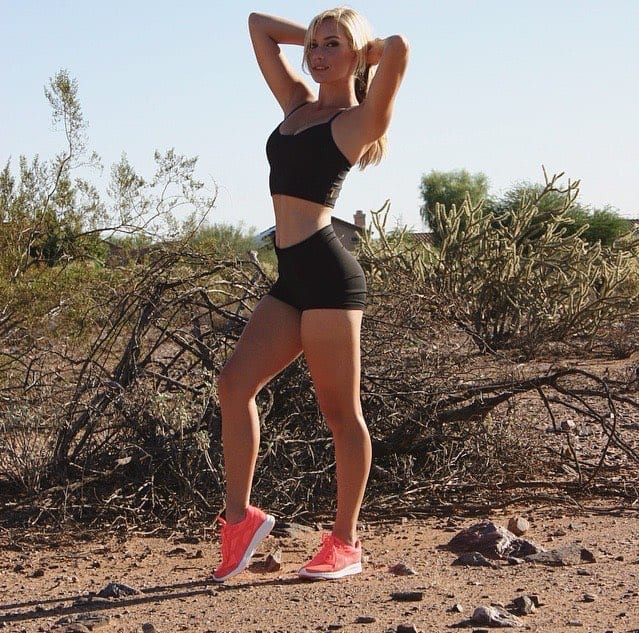 Talking about basketball players whom she dated, she said that they are often too busy playing Call of Duty to call back. She added that they would also introduce you as their friend and never really commit. Paige also said that they have great stamina.
How Paige Met Her Fiance
The golfer met her fiancé via Instagram DM's. Though she receives many messages to go out on dates, she never really responds. However, that was one of the nicest messages she had ever received. Paige played hard to get for two months before finally meeting him.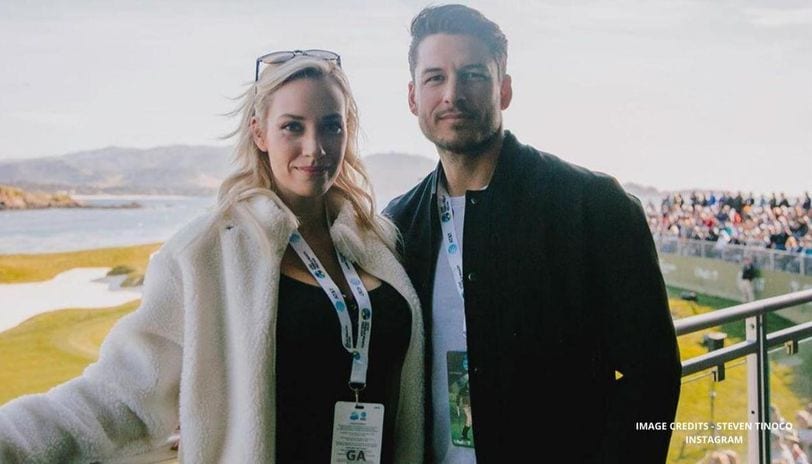 They had a run-in at a hotel lobby earlier, after which he had asked her out. They met when Spiranac was playing golf at the Callaway facility in Carlsbad, California. They truly hit it off and got engaged a while later.
Engagement Plans
When Paige went on a first date with Steven, she admired his old-fashion manners. She said he opened doors for her and even bought her flowers. For Paige, Steven was unlike any other man she had ever dated previously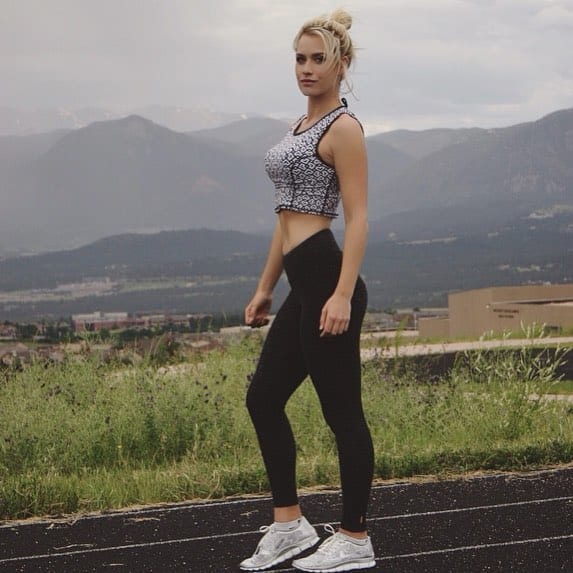 The golfer said that Steven is a genuinely nice guy with a great heart, which is why she fell in love with him. She was excited to finally meet a nice man and forget her bad past relationships. He proposed to Paige in Dubai, and she said yes!
Playing-A-Round Podcast
After her social media success, Paige Spiranac started a podcast called "Playing-A-Round." The podcast is meant for golfers and sports enthusiasts to know more about the sport in a completely different way. In the podcast, she talks about various things about her life.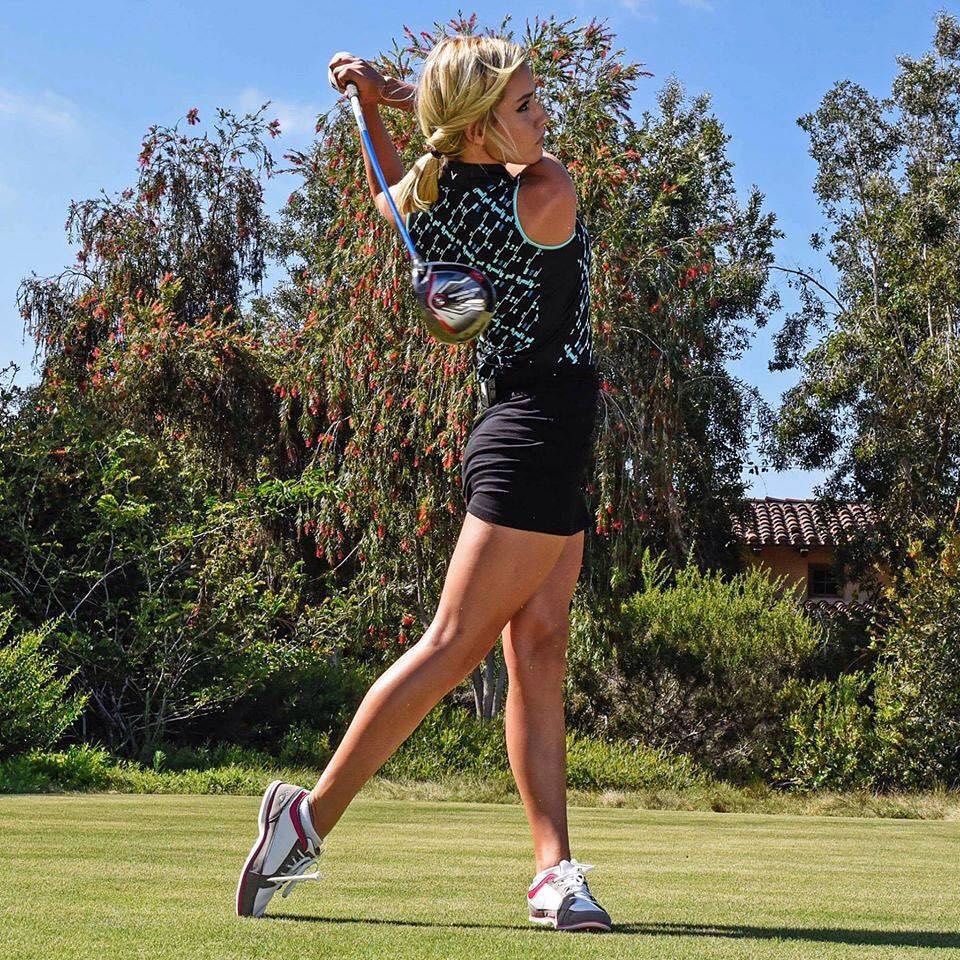 The podcast is funny and entertaining, where Paige also calls various guests like the Atlanta Falcons fullback Keith Smith and even her sister. She also talks about the US Open and her Twitter feuds, along with many other things.
NBA Bubble
Talking about life in quarantine, Paige Spiranac has recently been brutally honest about various topics. One of the topics she talked about is the "NBA Bubble." The NBA Bubble is at Disney World in Orlando, Florida, and no one is allowed to leave unless it is an urgent matter, she said.
The players are tested daily and forced to quarantine if tested positive. Also, no visitors are allowed in the NBA Bubble. However, there is an unspoken rule for women. Women are allowed it they follow the protocols like wearing a mask.
Nude Photo Leak Scandal
Paige has also faced a nude photo scandal where a vindictive ex leaked a topless photo of her to his friends. Before long, the image was being circulated everywhere, and it went viral. A lot of strangers began DMing her on social media, and she was horrified.
The golfer said that the news was shocking, and it felt as if something was taken away from her. She had to even face death threats from trolls and many people saying nasty things to her. Paige was terrified of the image being leaked on TMZ.
Paige's Life During Lockdown
Just like everyone else, Paige Spiranac has also been stuck in the confines of her home during the lockdown. She has been longing to go out and practice her shots, but for now, she has to make do with playing at home.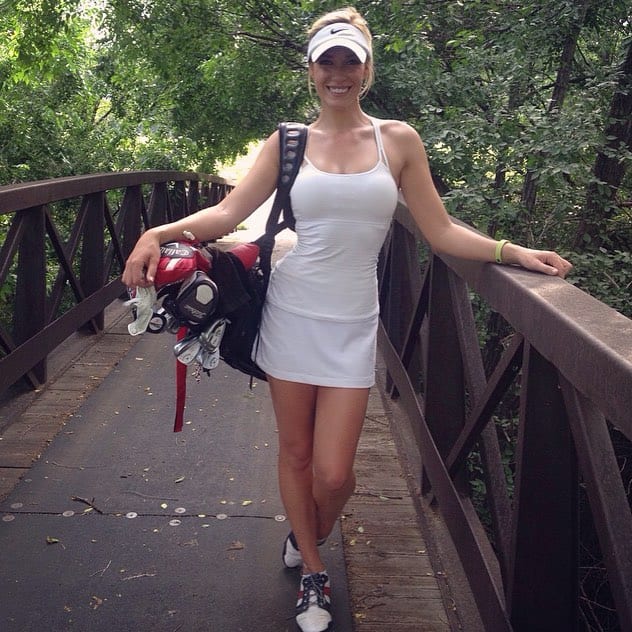 The golfer also exclaims that CBD oil has changed her life. It has improved her sleeping, her health, and even helped her to stay in shape. Spiranac even says that she "lives and dies" by CBD oil. "I don't know what I would do without Medterra [company who make CBD oil] in my life," she says.
Net Worth
Paige had been struggling in the early days of her career when she barely made any money playing golf. In her first tournament in Dubai, she did not even have the money to pay for her air tickets. However, things have now changed, and how!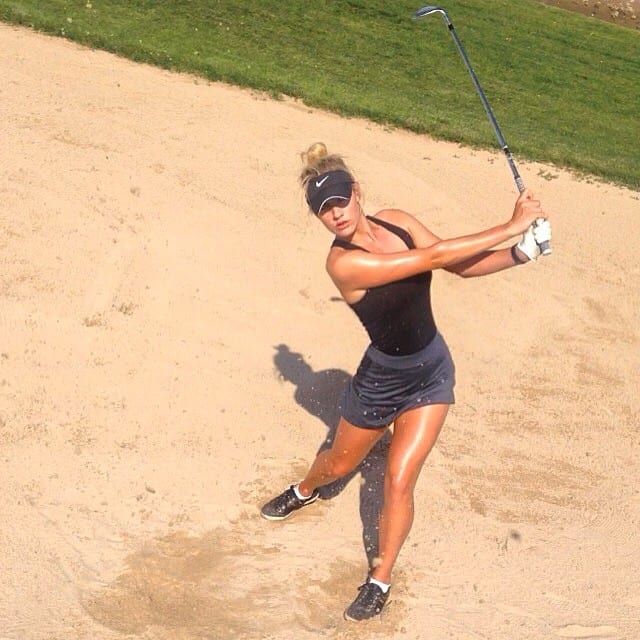 Since the golfer has become a social media sensation, she makes good money from sponsor posts and ads. According to reports from Celebritynews.com, Paige Spiranac's net worth is an estimated $1 million. Spiranac is surely doing well!
Paige's Training and Workouts
Anyone who has been following Paige Spiranac on social media can see how fit she is. Needless to say, she follows a strict diet and training schedule. Since she is a golfer, she is prone to back pain. For this, she follows workout, which strengthens her back.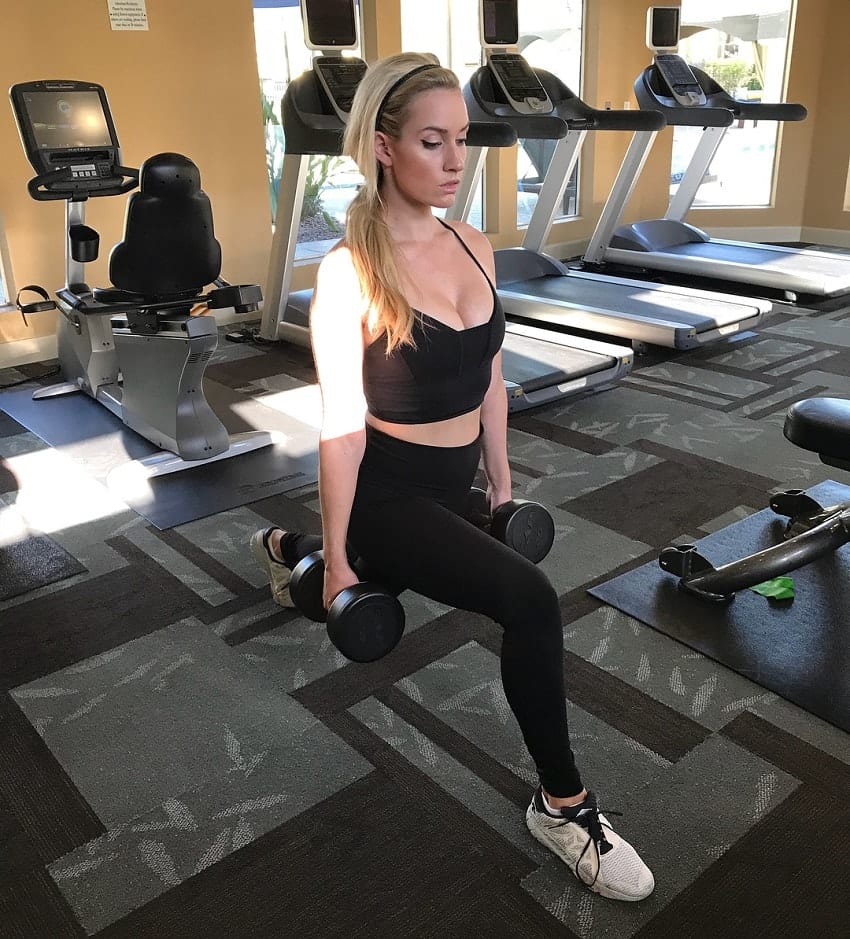 Her workout regime includes Single-Leg Glute Bridge, Bird Dog, and no arm side planks. In addition to her training, she also goes to the gym to maintain her body. Paige does cardio sessions to speed up her metabolism and to maintain her figure.
Nutrition
Along with her crazy training sessions, it is, of course, accompanied by a strict diet. Though, Paige Spiranac has admitted that she is not very good with strict diets and does not like to deprive herself of sweets and carbs.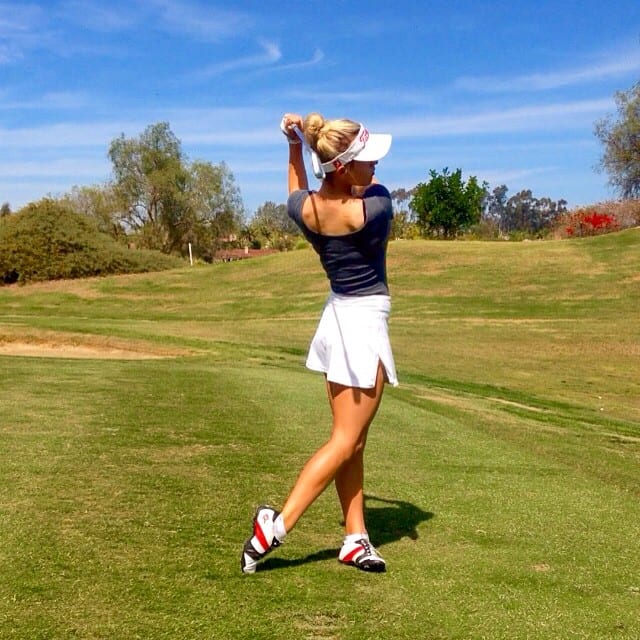 Nevertheless, she tries to lead a healthy lifestyle. A "cheat meal" sometimes never hurts, according to her. Recently in lockdown, she has also been religiously following intermittent fasting, which she claims has worked wonders for her. She starts eating at 11 am and end eating at 7 pm.